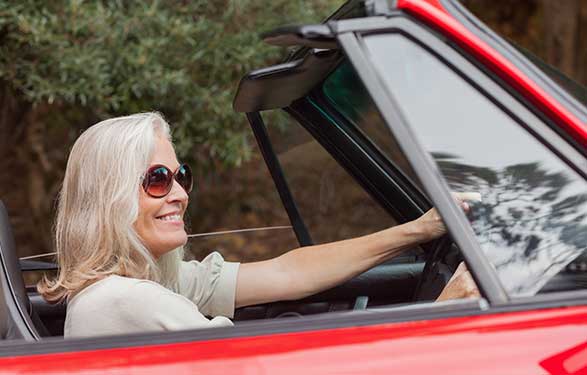 Traveling With Hearing Instruments
May 15, 2018
Going on a vacation is always fun and exciting, but for those with hearing loss it can also be a cause for concern. There are so many factors to consider when traveling with hearing loss, even if you wear hearing aids. Here are some recommendations that can make your next travel plan go as smoothly as possible.

It is important to prepare yourself for your upcoming trip so that you have everything you need in order to prevent unnecessary hustle and bustle just before your flight. Packing plays a crucial role; make sure you pack for a few extra days as buffer time; you never know what you might need in excess. This includes packing your hearing aid batteries and charger. Always carry an adaptor with you that can be used in your destination of choice since not all plug points are the same in foreign countries.

Remember to carry all necessary accessories that come along with your hearing aids including wireless/Bluetooth accessories or sound loop systems. It would also be helpful to pack a portable dehumidifier since several tropical countries can get rather humid, which would be bad for your hearing aids.

Keeping your hearing aids clean is imperative no matter where you are. Even on holiday, it is important to be able to have properly functioning hearing aids in order to enjoy your trip, so pack your cleaning toolkit that came with your hearing aids. Also pack a spare set of hearing aids that work so that you have an extra pair in case the ones you are wearing stop working for some reason. Other objects that may be useful are alarms that have vibration effects. It is also important to carry with you a cell phone that is compatible internationally as well as with your hearing device.

Boarding a flight brings with it its own set of security measures, but proper preparation and knowledge can help make this process go smoothly as well. Remember that it is not necessary to remove the hearing devices that you are wearing during security checks, including the metal detectors and scanners. In case the alarm does go off, security personnel will simply pat you down to double check. Sometimes additional checks may be required if you pack your hearing aids into your cabin bag. Please note that X-ray machines are not harmful for the hearing devices.

Airlines are often happy to help customers with a hearing difficulty, so inform the airplane staff about your hearing impairment as well as any specific assistance that may be helpful to you. People may consider their hearing aids as electronic devices, but it is important to note that you do not need to switch off your hearing aids during the flight take-off or landing. This is because it is important that you be able to hear all the in-flight announcements clearly.

For their own safety and the safety of fellow passengers, those with a hearing disability are not normally seated anywhere within the exit rows. This is because in emergency situations, those seated within the exit rows are required to take up a certain amount of responsibility which may be difficult for those with hearing loss. In case you are given a seat in the exit row, please inform your flight attendant so that he or she may find you an alternative seat if possible.

Traveling to sunny and tropical destinations can be fun, but also taxing for your hearing aids. Make sure you never leave your hearing aids lying anywhere near direct sunlight since this may cause damage to the inner and outer parts of your hearing device. Batteries can also deteriorate due to excess heat, so make sure you store them somewhere that is cool and dry.

Even though you may have an insurance policy when you travel, it is important to note that several policies do not include coverage for hearing instruments. Be sure to mention your hearing disability prior to obtaining any insurance policy prior to traveling to make sure that they do indeed cover costs of hearing aid damage, theft, or misplacement. Keeping all these recommendations in mind will help you have a relaxing holiday. Have a pleasant vacation!