Huntington Hearing
Serving Huntington, Long Island and surrounding communities in New York since 1966.
We strive each day to provide you with optimal hearing care, based on your individual needs and preferences. We understand that struggling to communicate effectively and dealing with a hearing loss can be stressful. Diagnosing and obtaining information and options to treat your hearing loss should not be stressful, we walk you through every step of your diagnosis and treatment to ensure you have a worry free experience.
Special Offer Available!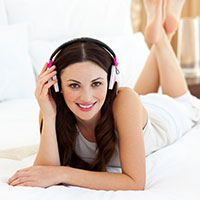 Diagnostics
Our team of licensed audiologists provide comprehensive hearing evaluation services for adult, adolescent, and pediatric patients. At Huntington Hearing we are dedicated to caring for your hearing health.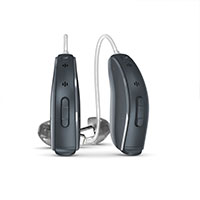 Hearing Aids
At Huntington Hearing each of our audiologists have over 20 years experience. We offer free consultations, free demonstrations and all hearing devices come with a no-risk 45-day trial.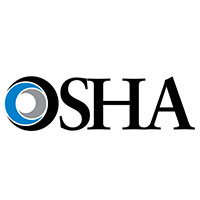 OSHA Compliance
We have been providing hearing conservation services to businesses in the greater Long Island region for over 40 years. Call us to schedule occupational hearing testing for your employees.
Specials and Promotions
FREE 45-Day Hearing Aid Trial

Hearing aids purchased at Huntington Hearing always come with a 45-day trial and our 100% refund guarantee. If your hearing aids are returned for any reason within the first 45 days, we will refund 100% of the purchase price.

FREE Consultation

At Huntington Hearing we encourage you to come in for a complimentary consultation to discuss the benefits of amplification.

FREE Demonstration

We always offer free demonstrations with Behind-the-Ear (BTE) and open-fit Receiver-in-Canal (RIC) hearing aids. We will program the hearing aids according to your recent hearing evaluation. This gives you an opportunity to experience what they feel like and what they sound like and will help to determine which style of hearing aid is best for you. Ask about our free 45 day test drive or about trying the aids at home/work.
IMPORTANT NOTICE!
Research and development testing of iOS 16 is completed and confirmed compatible with ReSound Made for iPhone hearing instruments and Oticon hearing instruments. We now recommend that you update your iPhone to iOS 16.

With any update, the hearing instruments may lose connection, requiring you to unpair and re-pair the hearing aids with the iPhone®, iPad® or iPod Touch®.

Please feel free to reach out to us if you have any questions or need assistance.

Huntington Hearing