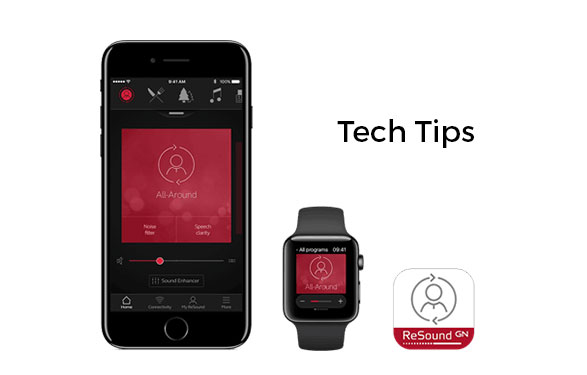 ReSound tech tips for Smart 3D app and iOS 13 compatibility
October 15, 2019
The ReSound Smart 3D and Smart app platforms, and all compatible hearing aids, are now verified compatible with iOS 13.1.2. But there are still some iOS and iPhone related defects as well as changes to iOS behavior which may impact our users:
iOS 13 was released with several defects, which caused issues for ReSound apps and hearing aids (including connectivity issues): Make sure iOS users are upgraded to iOS 13.1.2 to minimize issues with hearing devices
iOS 13 and later have moved the accessibility menu, where you pair MFi hearing aids: from Settings / General / Accessibility / MFi Hearing Devices to Settings / Accessibility / Hearing Devices The pairing flow and MFi settings are the same as on iOS 12, find more info here: https://support.apple.com/HT201466
iOS 13 and later will ask users for permission to find and connect to Bluetooth Devices on first launch of the app after upgrading iOS version. The app can only connect to the hearing instruments if the user selects "OK". If the user selects "Don't Allow", the app will not connect but show a red exclamation mark with the text "Please turn on Bluetooth".
Download Instructions